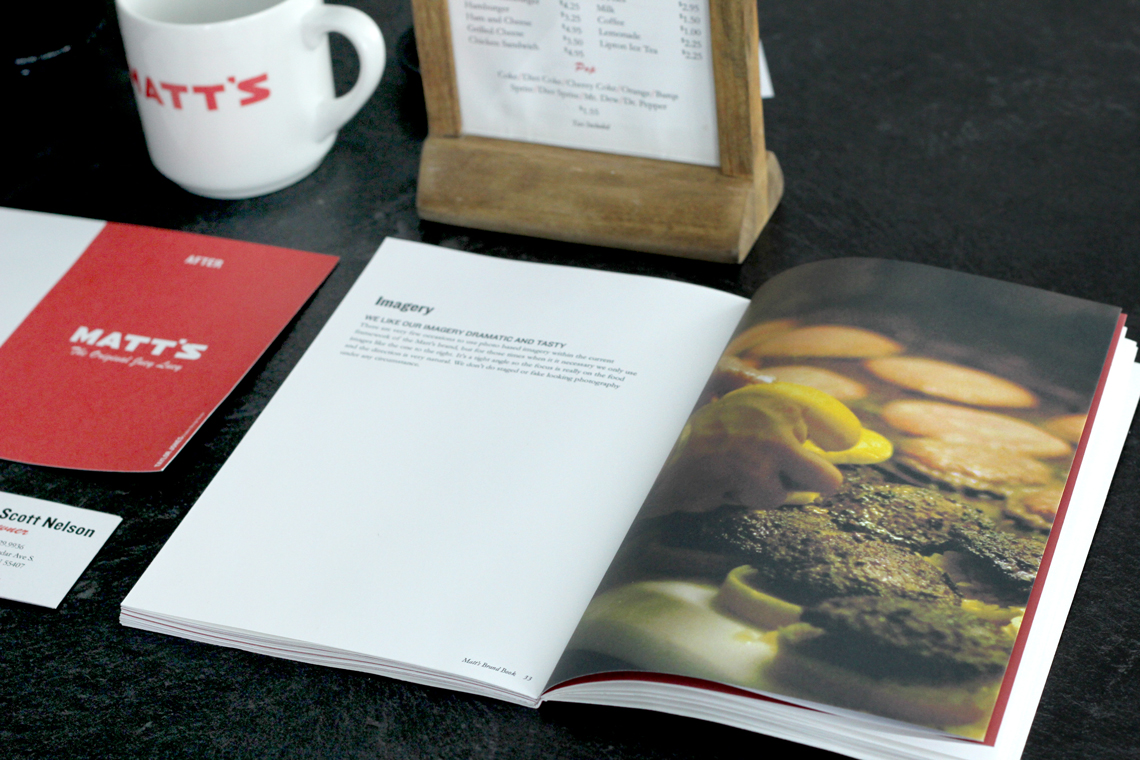 Matt's Bar
Matt's Bar is a dark, dingy, little neighborhood bar in South Minneapolis with tons of character and a patchwork identity that has developed over the years. For my senior thesis, I wanted to develop a cohesive, recognizable branding system for Matt's without losing all of the personality.
It's a classic burger and beer joint so I used classic layouts and font styles. The rest of the system is built on the neon building signs since they are, by far, the most recognizable part of the building. The primary color for the system is red and the logo has been redesigned to match those signs.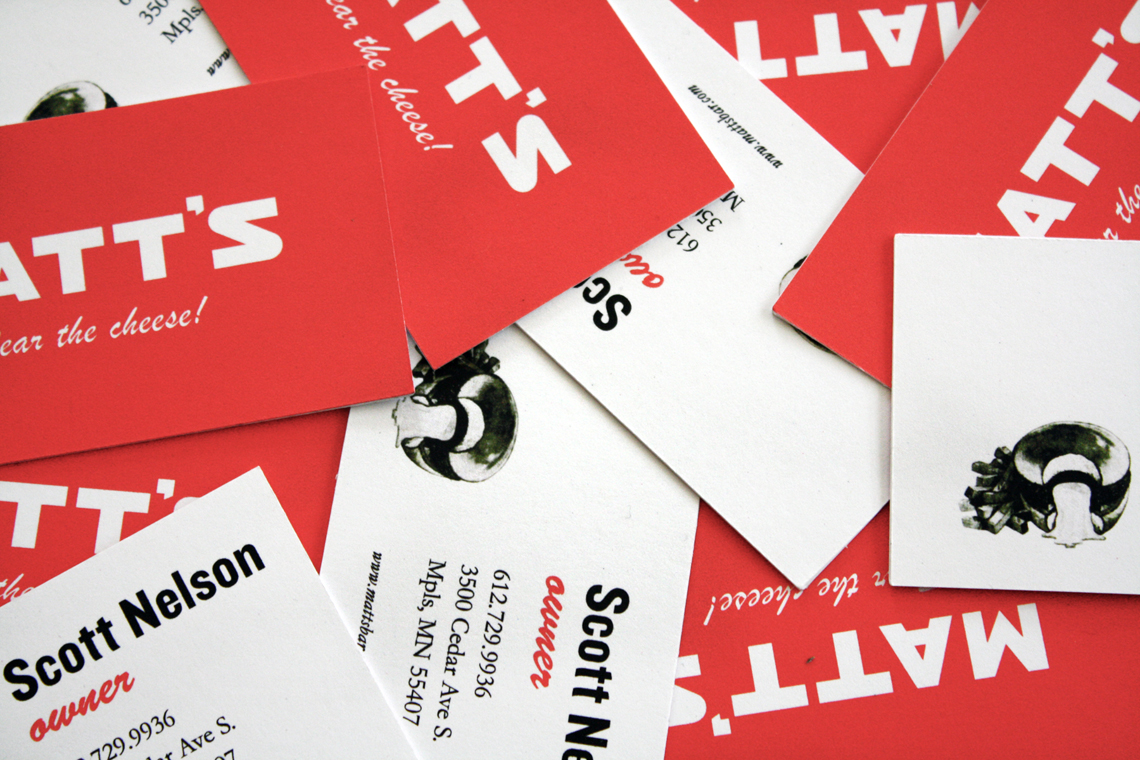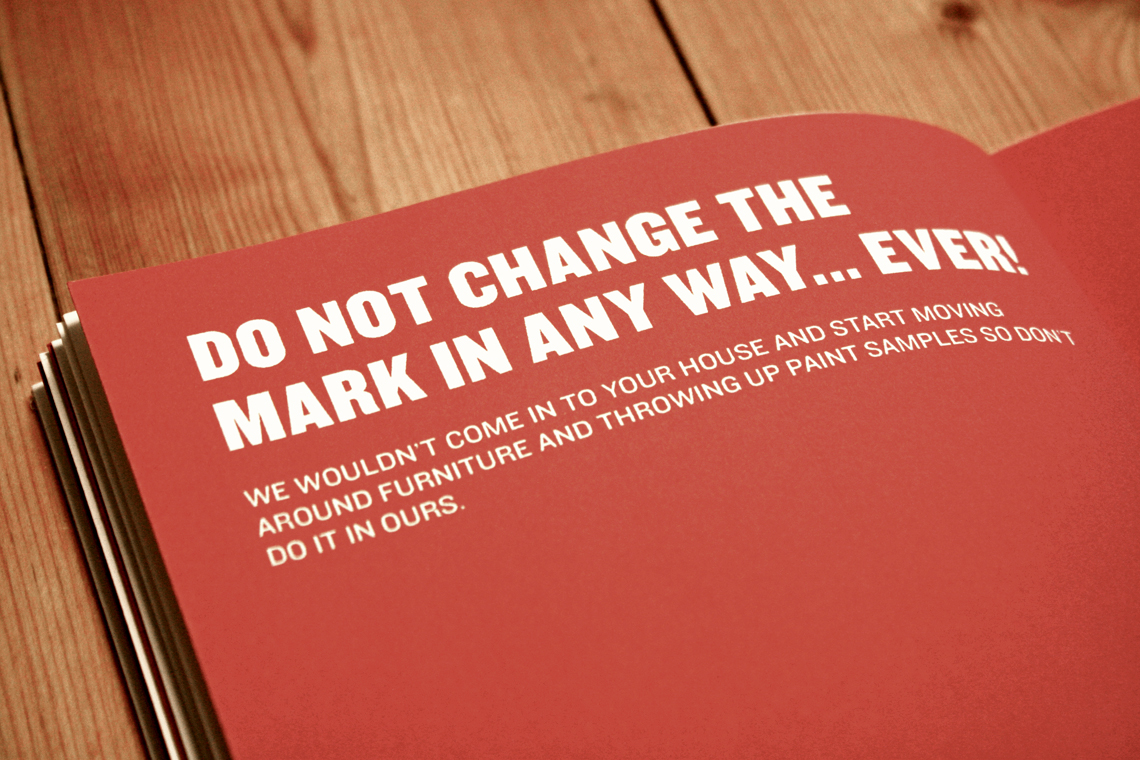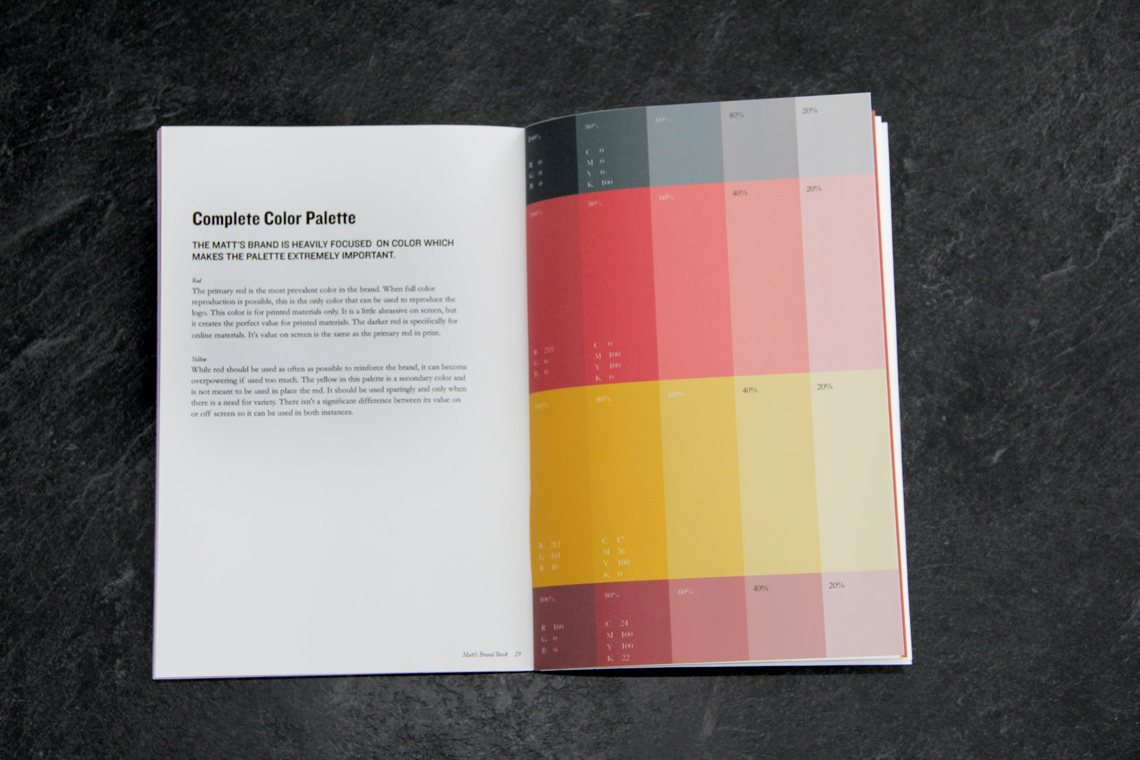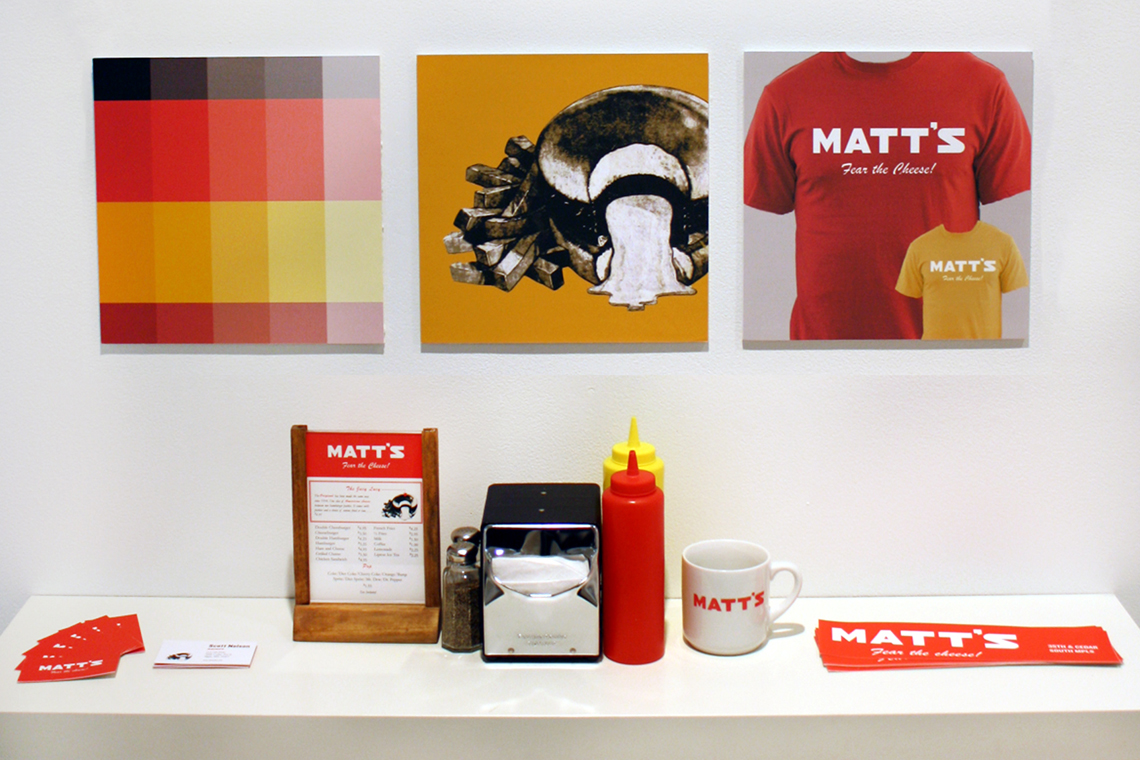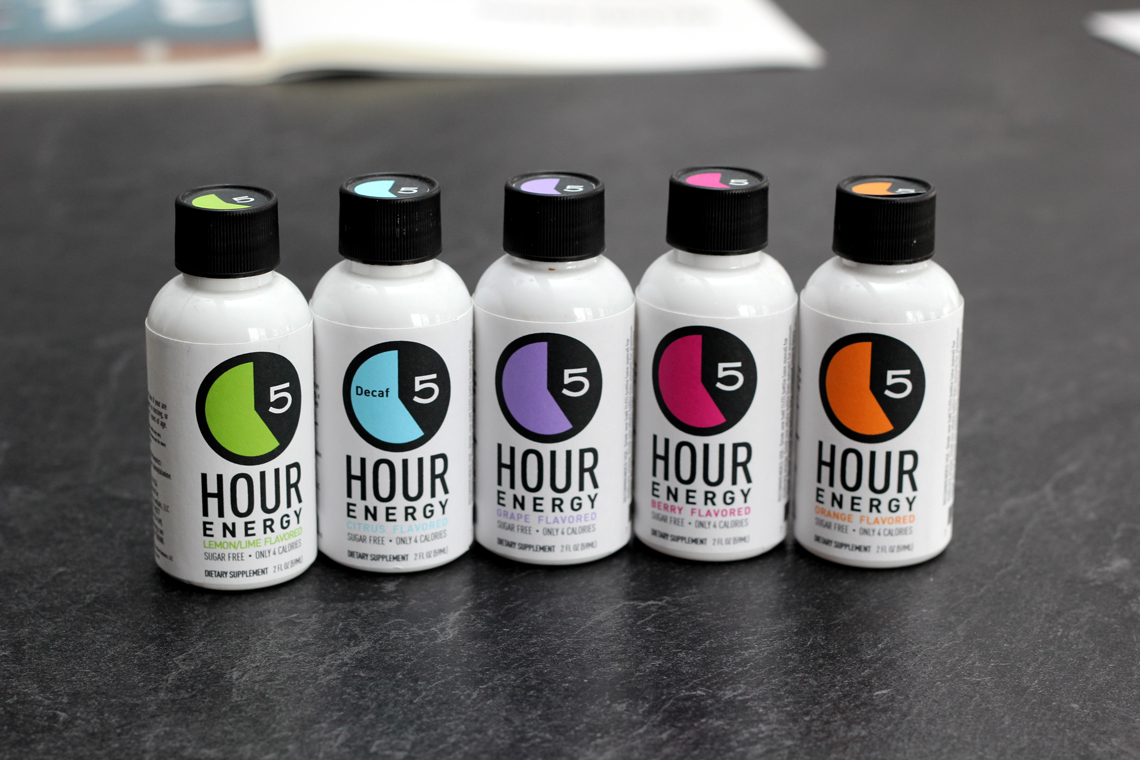 5 Hour Energy
There is so much more to 5 Hour Energy than just an energy drink. With the caffeine of only one cup of coffee, these drinks are significantly healthier than the average "energy shot." This redesign features a cleaner, brighter palette, has a more efficient use of typography, and a new logo that reinforces the name.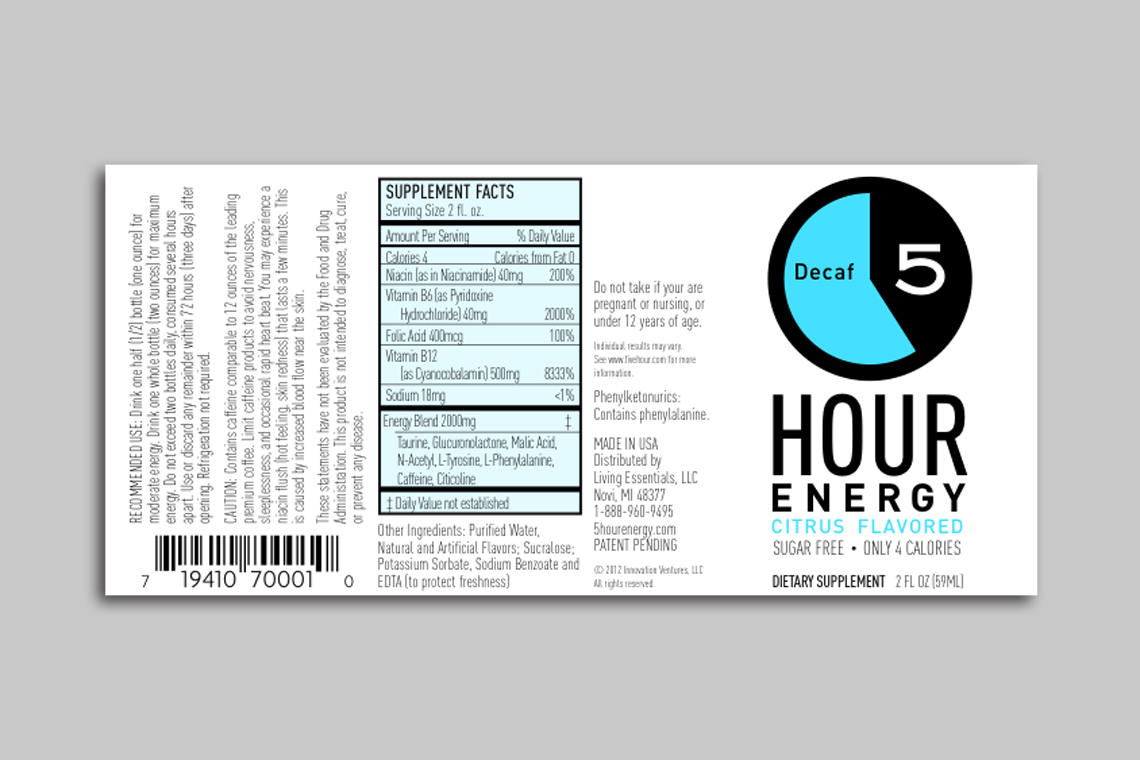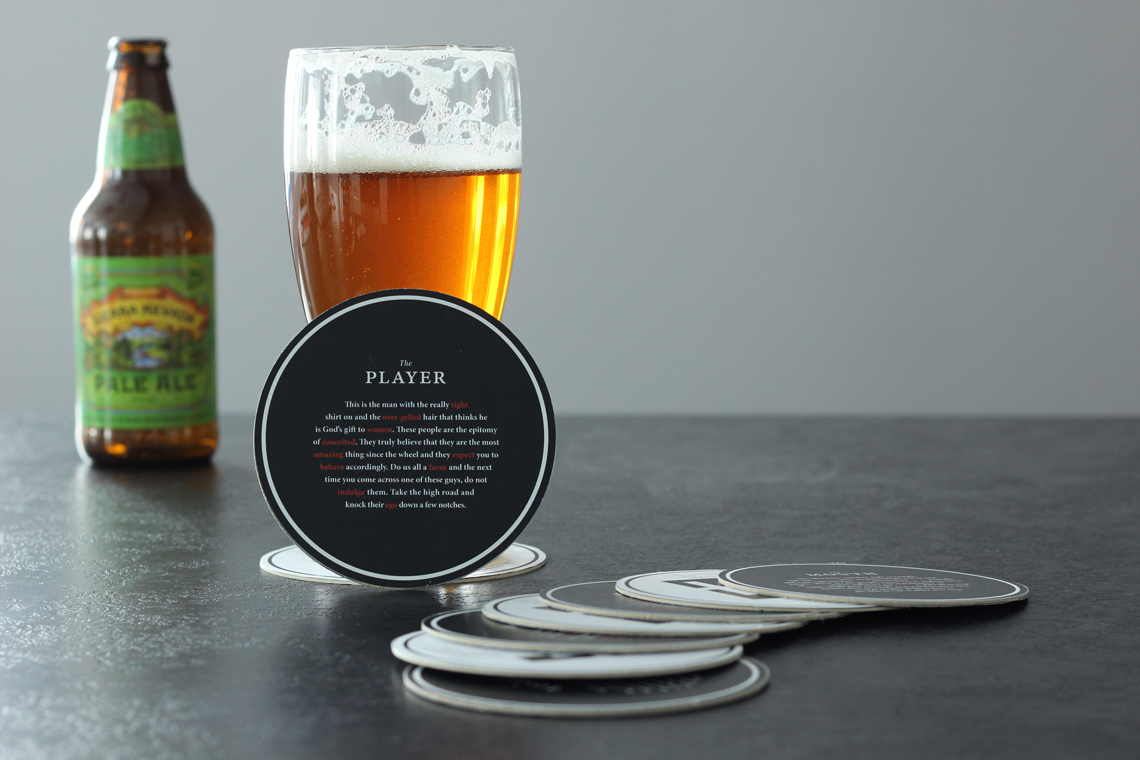 This set of coasters was designed to be entertaining and fun and just give people something to play with at the bar. Each coaster has a word game on one side and a bar character on the other. The answers for the word games are highlighted in the descriptions of the bar characters and there are 9 coasters in the completed set.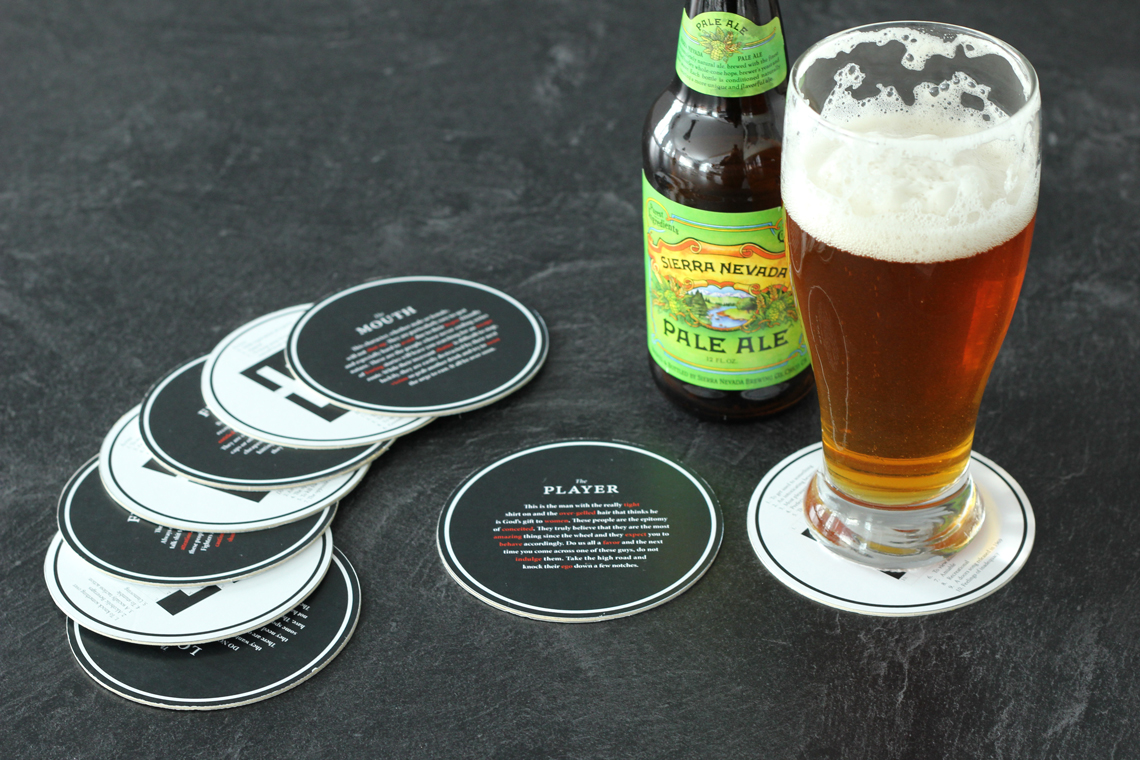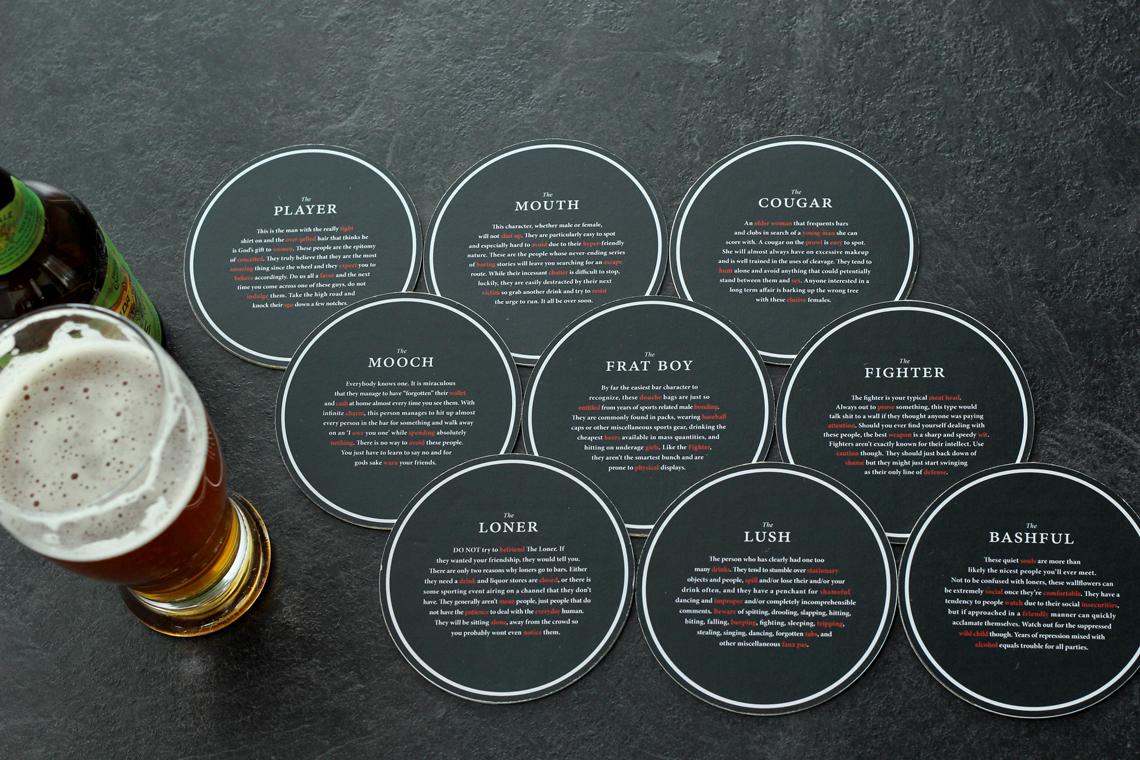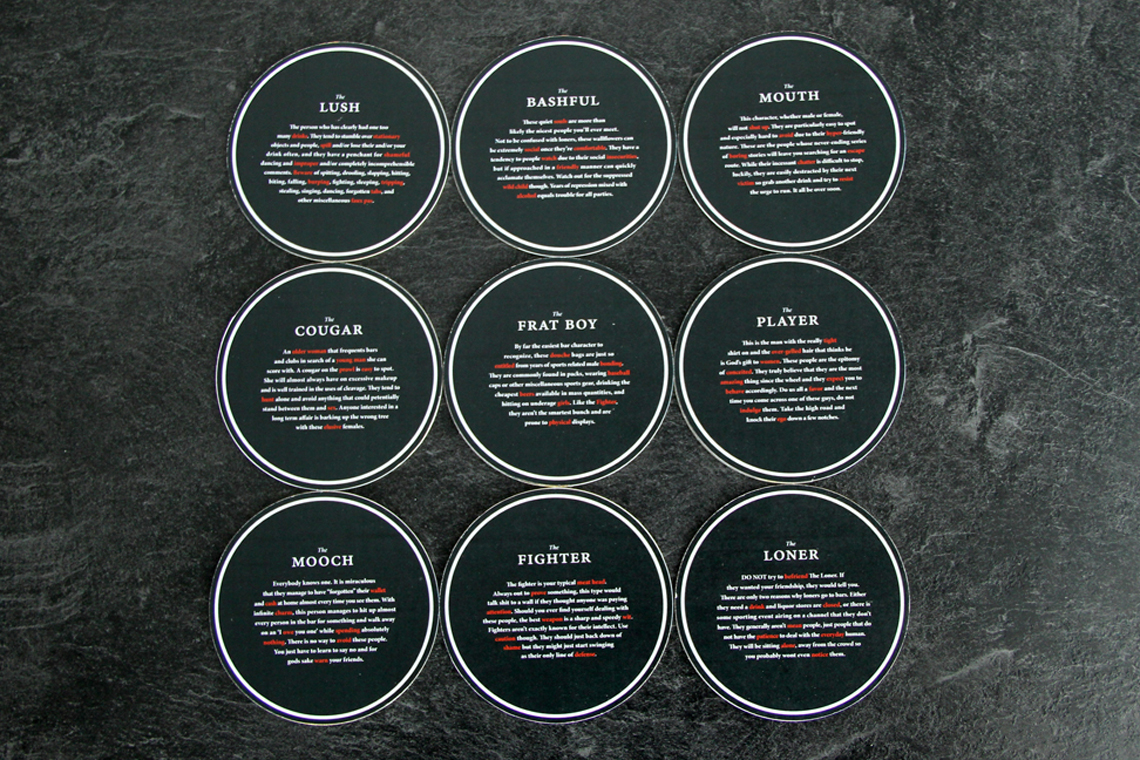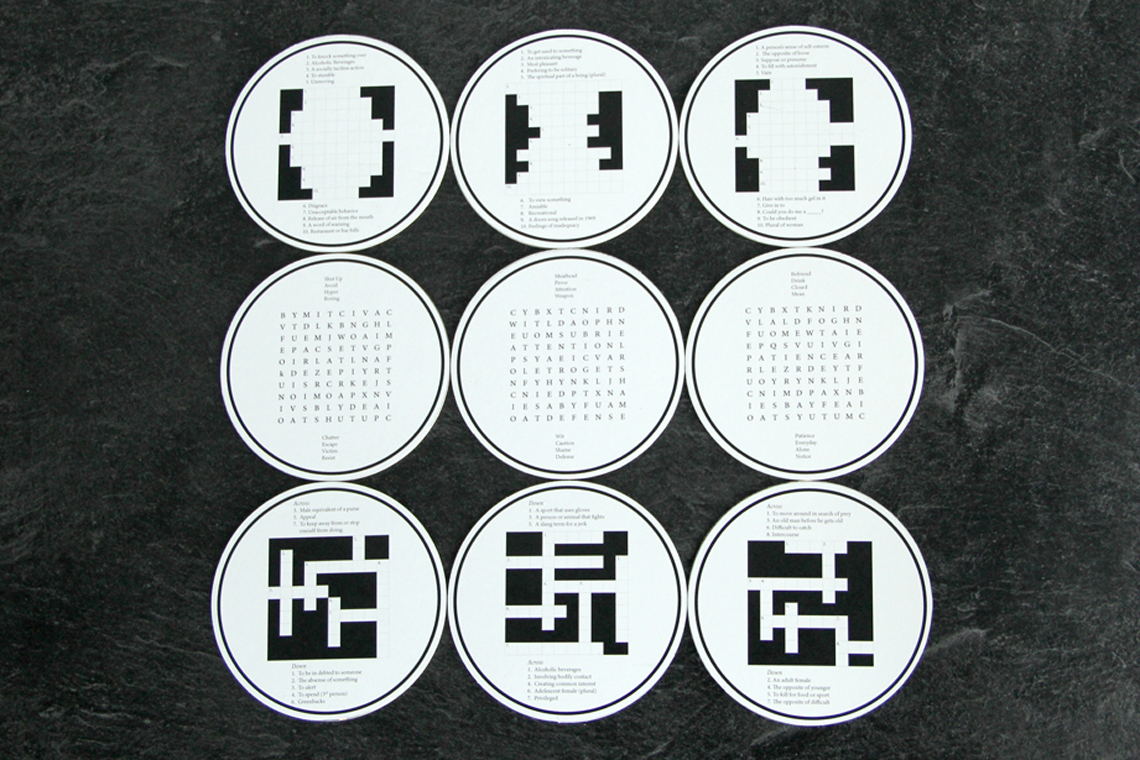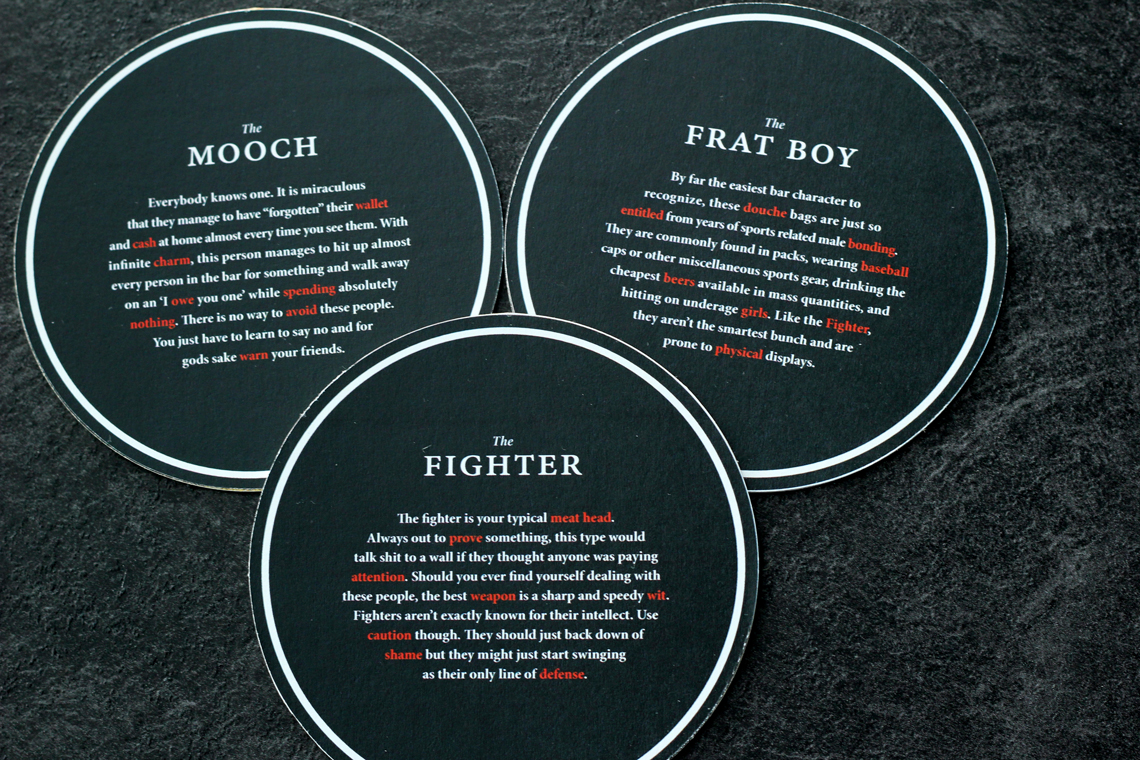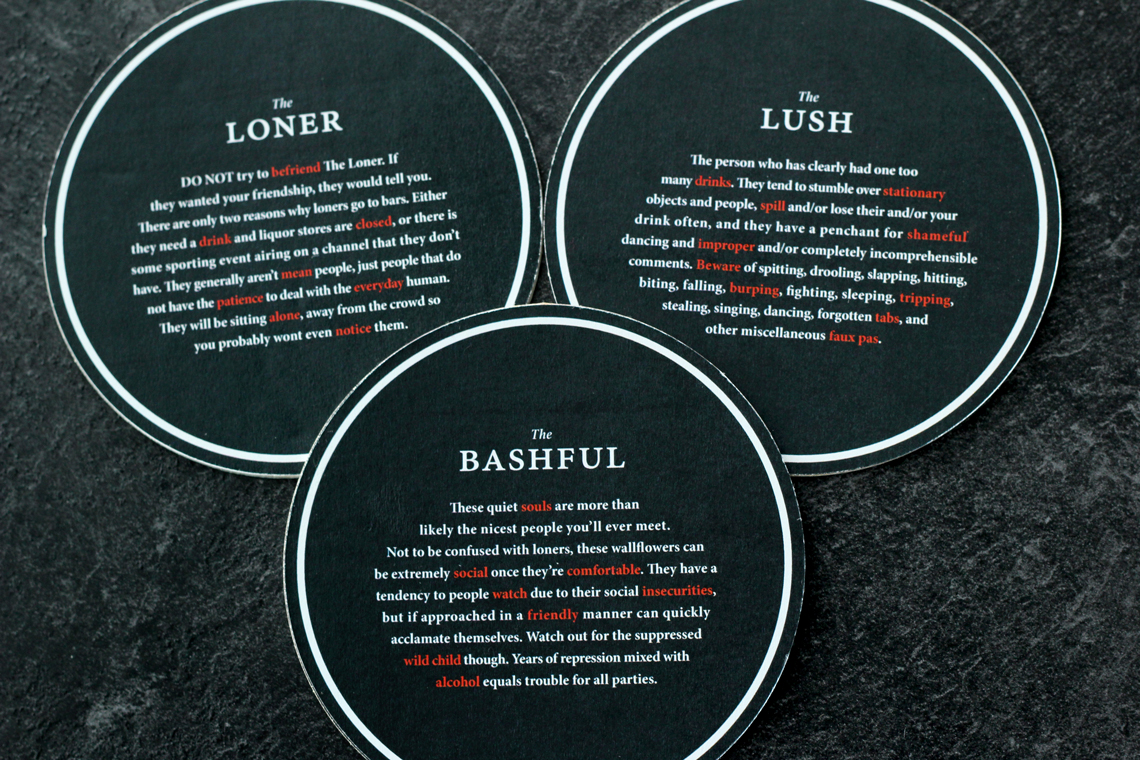 At the core of Habitat for Humanity is people building homes and communities together, but the stock images of happy children and families have become too expected for this type of work. Instead, this design concept focuses on the physical building part of what Habitat for Humanity does. The imagery is dramatic and specifically focuses on just the hands as they build things to maintain the emotional appeal without feeling stale.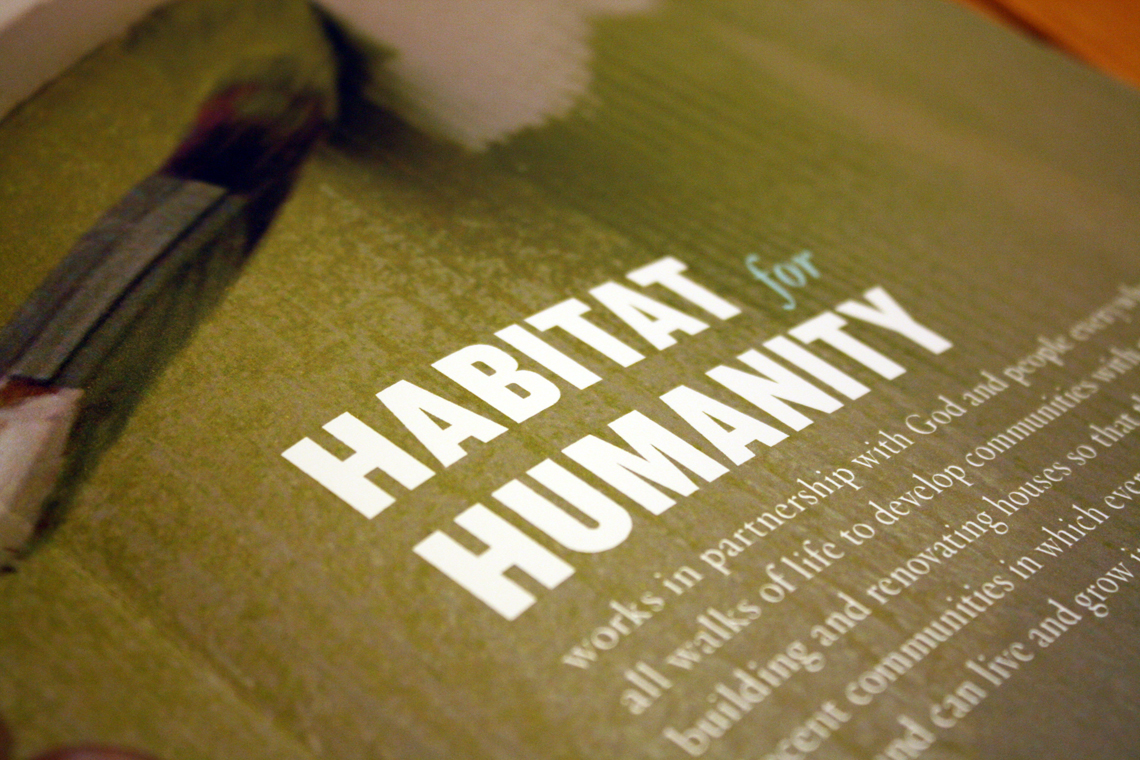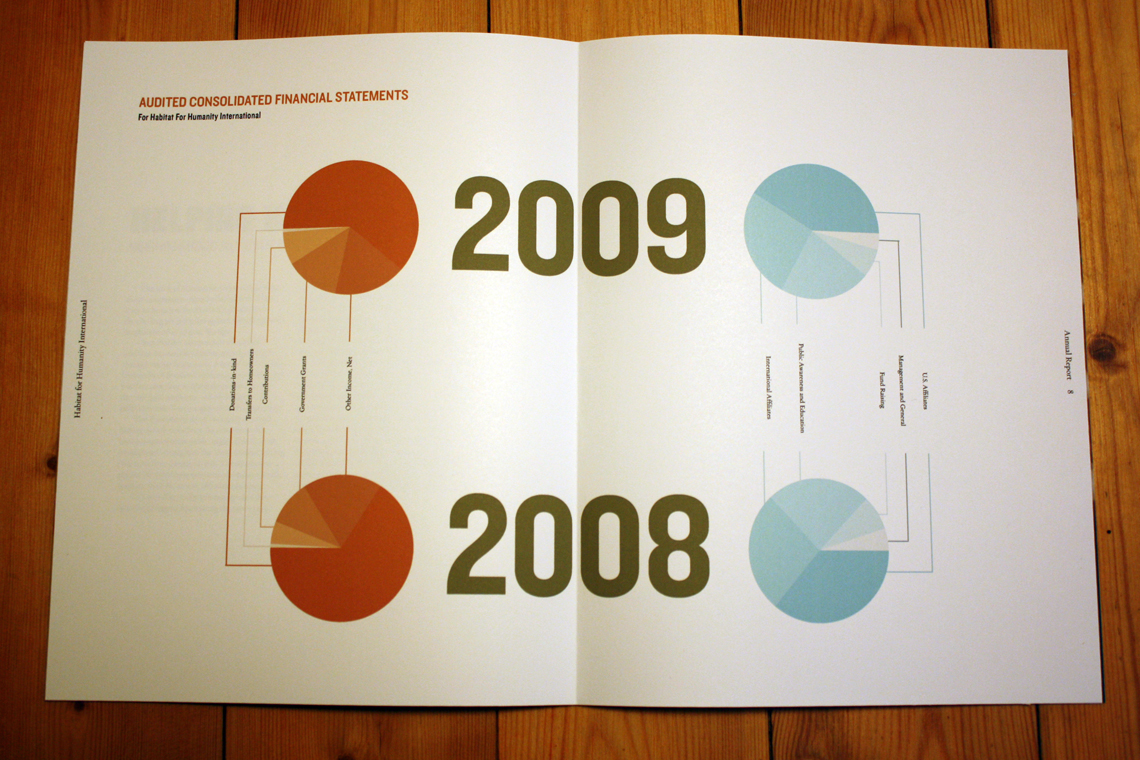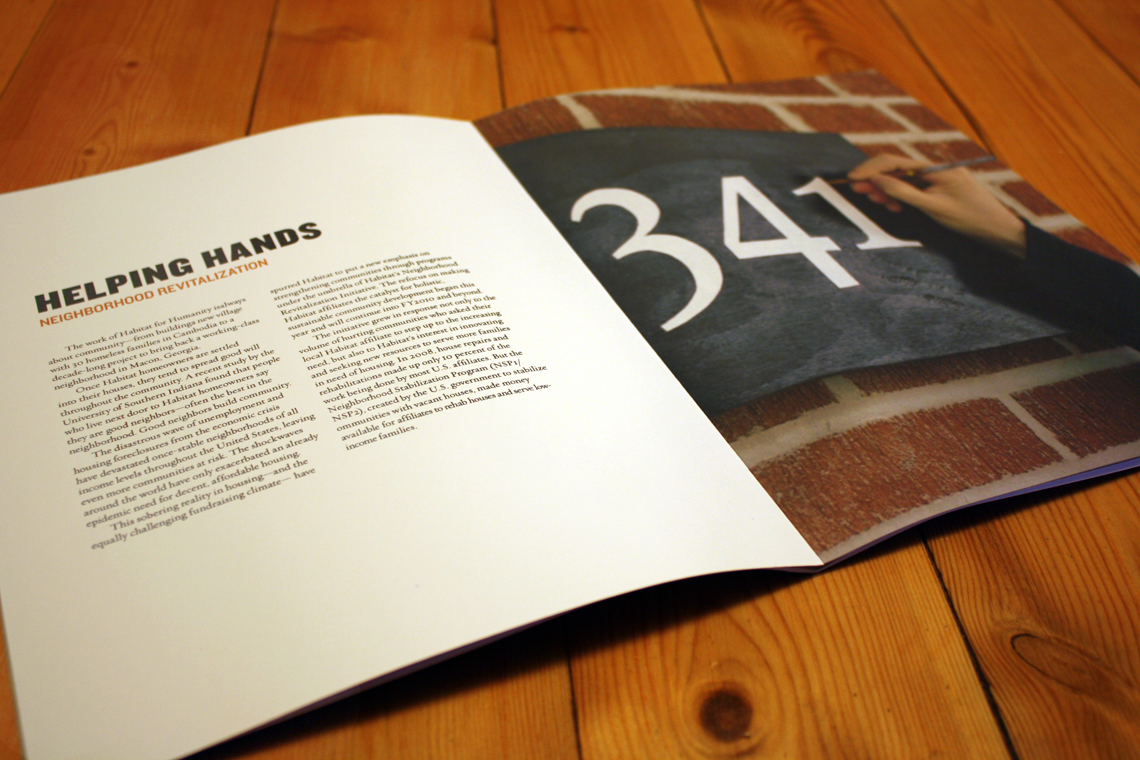 Mickey's is iconic to the people in St. Paul, but over time, the story of the little restaurant in the train car has faded. This series of ads revitalizes that story by using type, copy, and imagery from the passenger rail era and also increases customer recognition by using the building as the focus for the ads.
Matt's Bar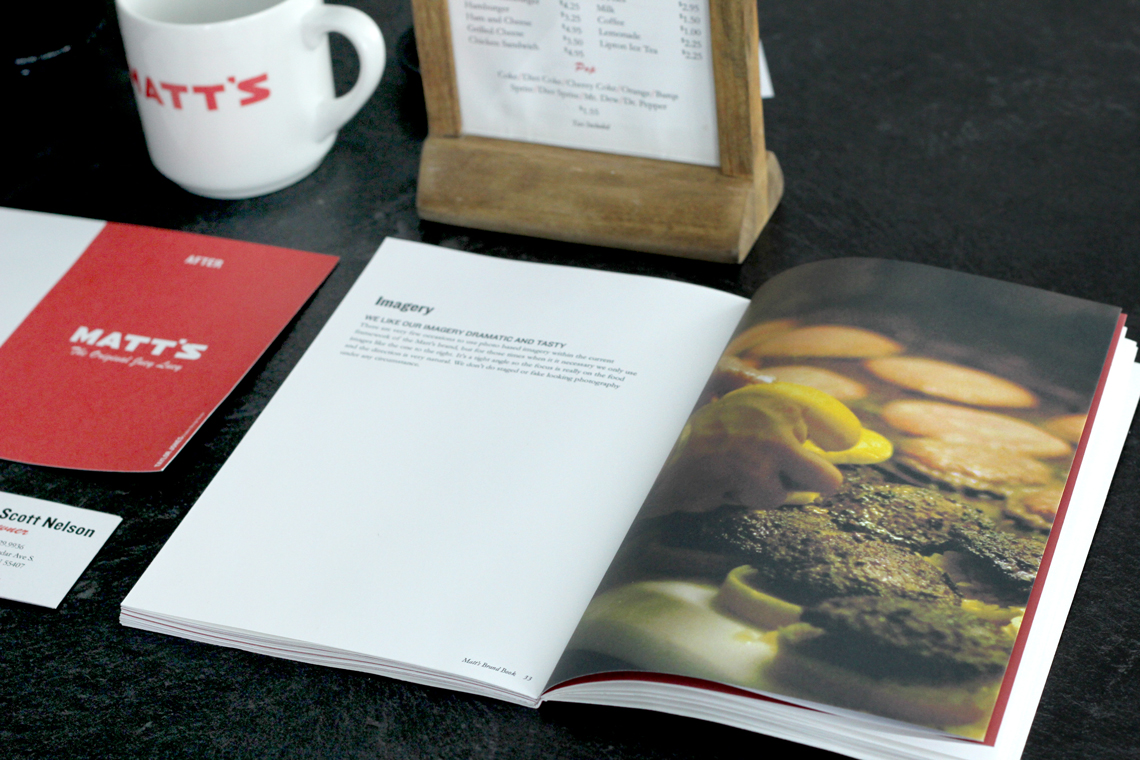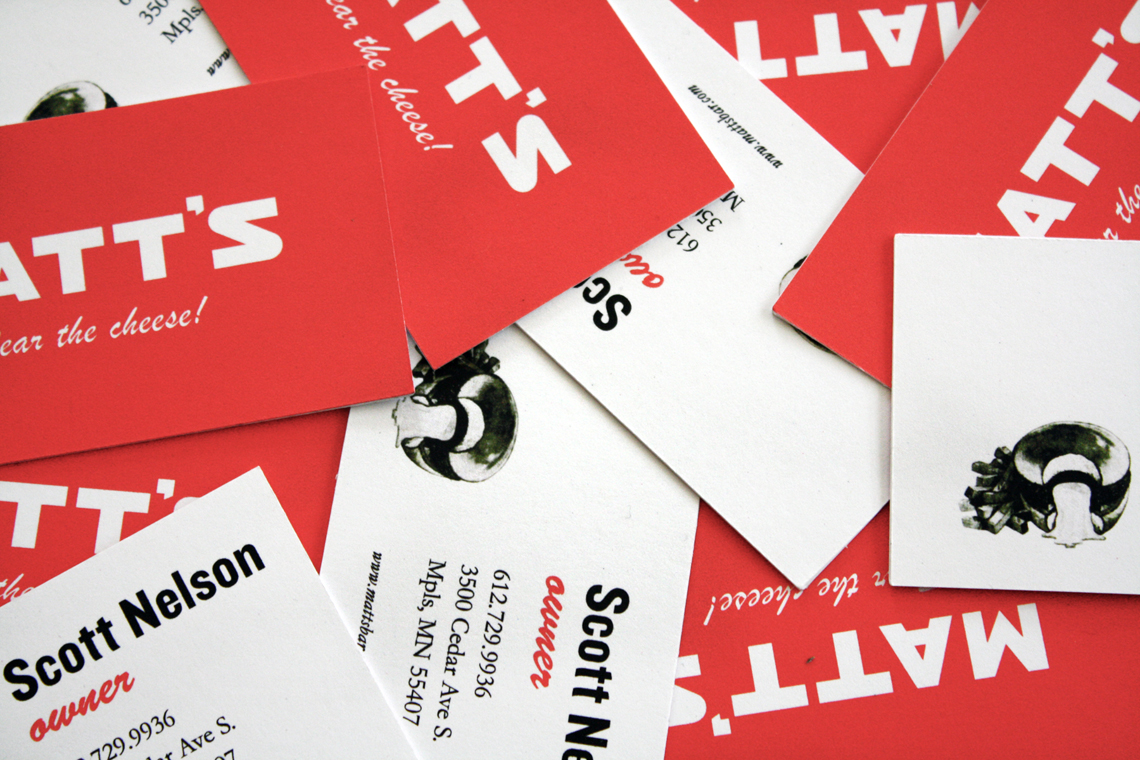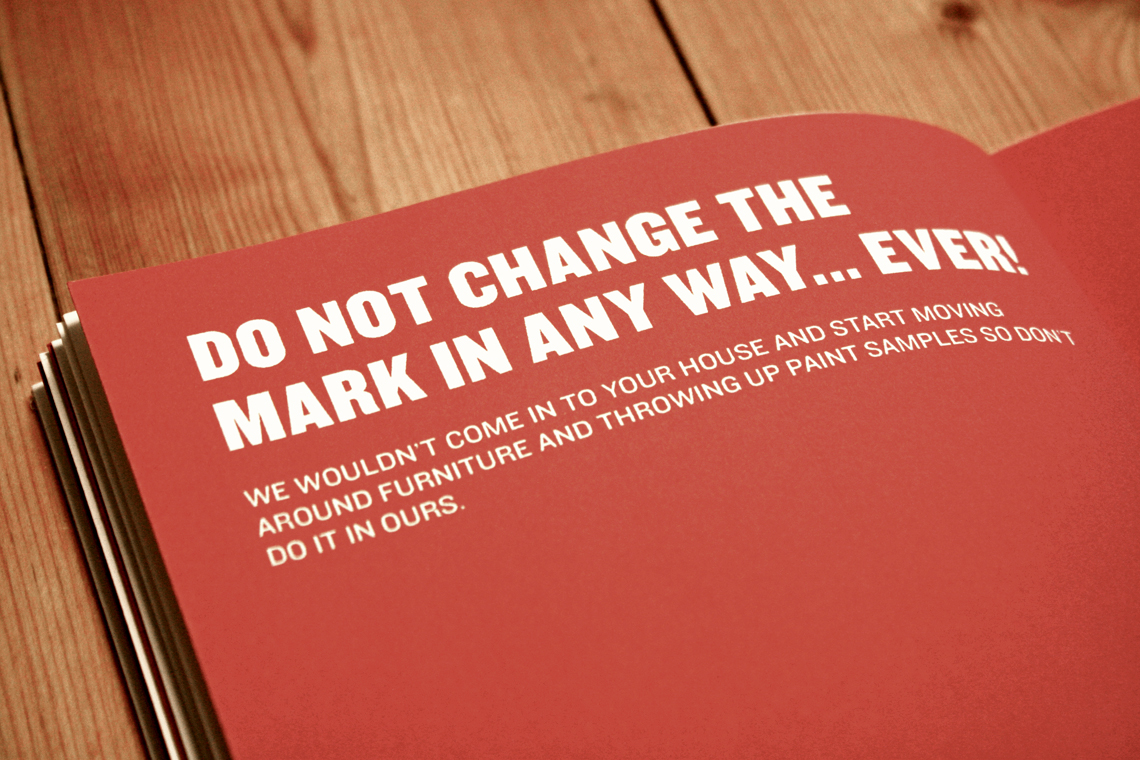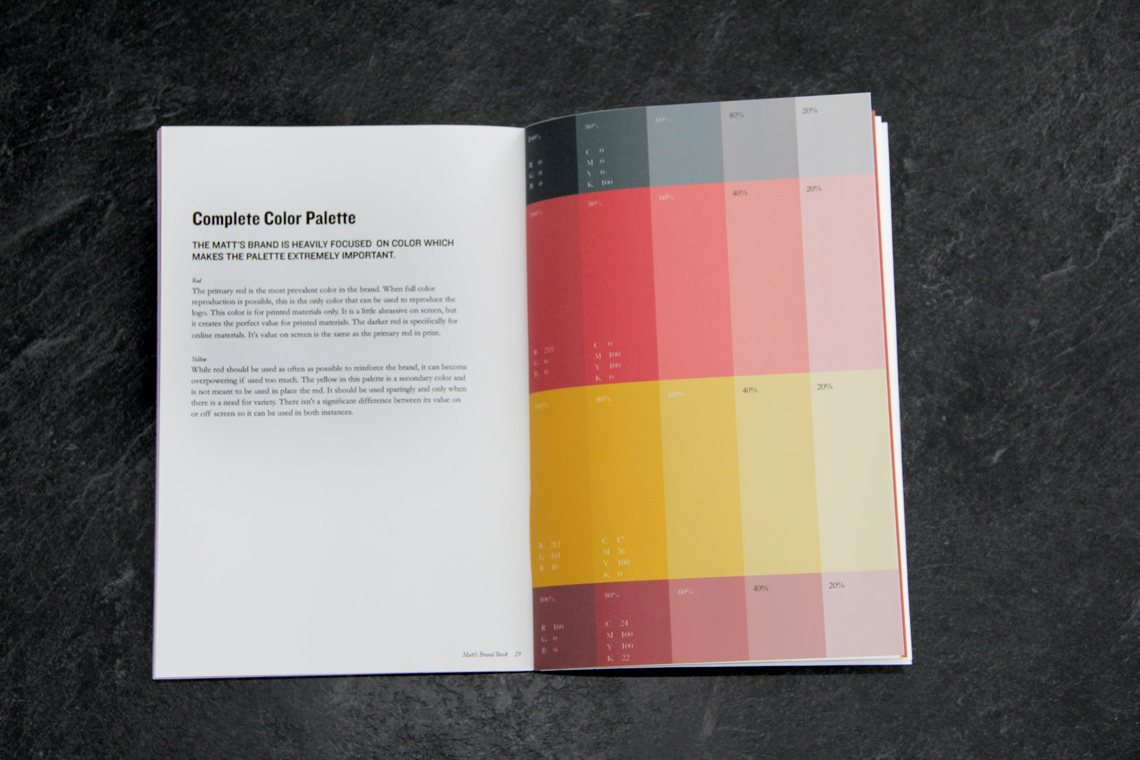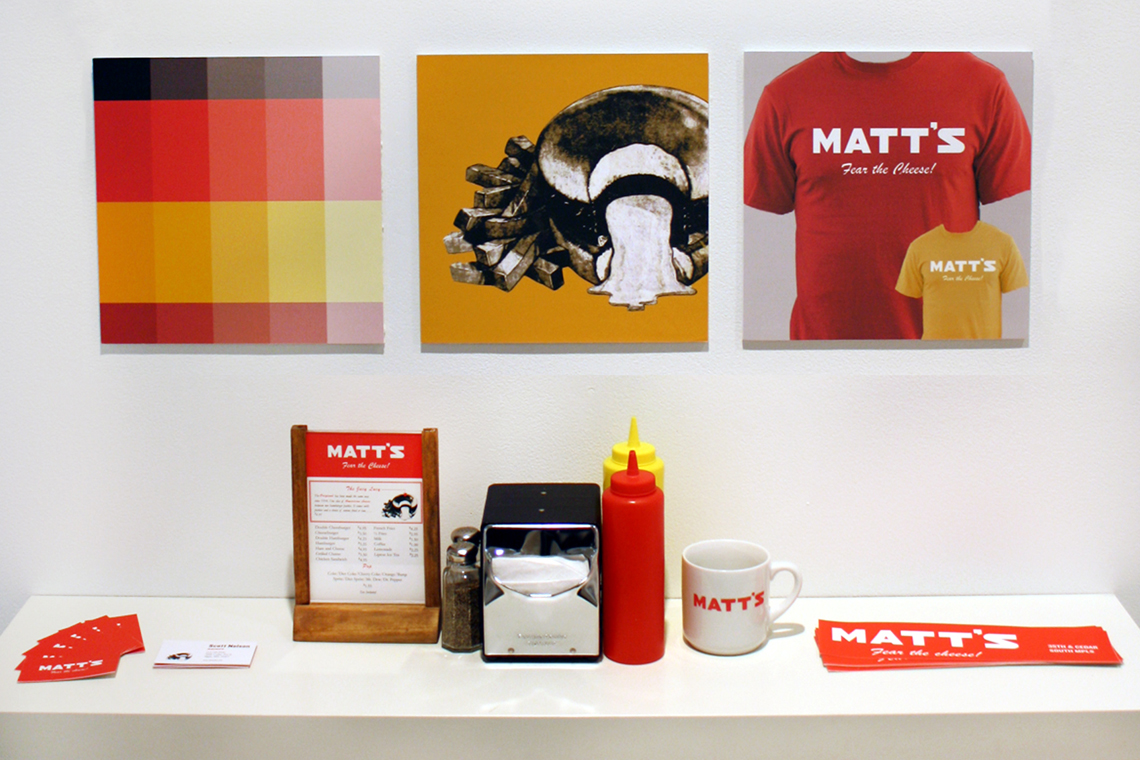 5 Hour Energy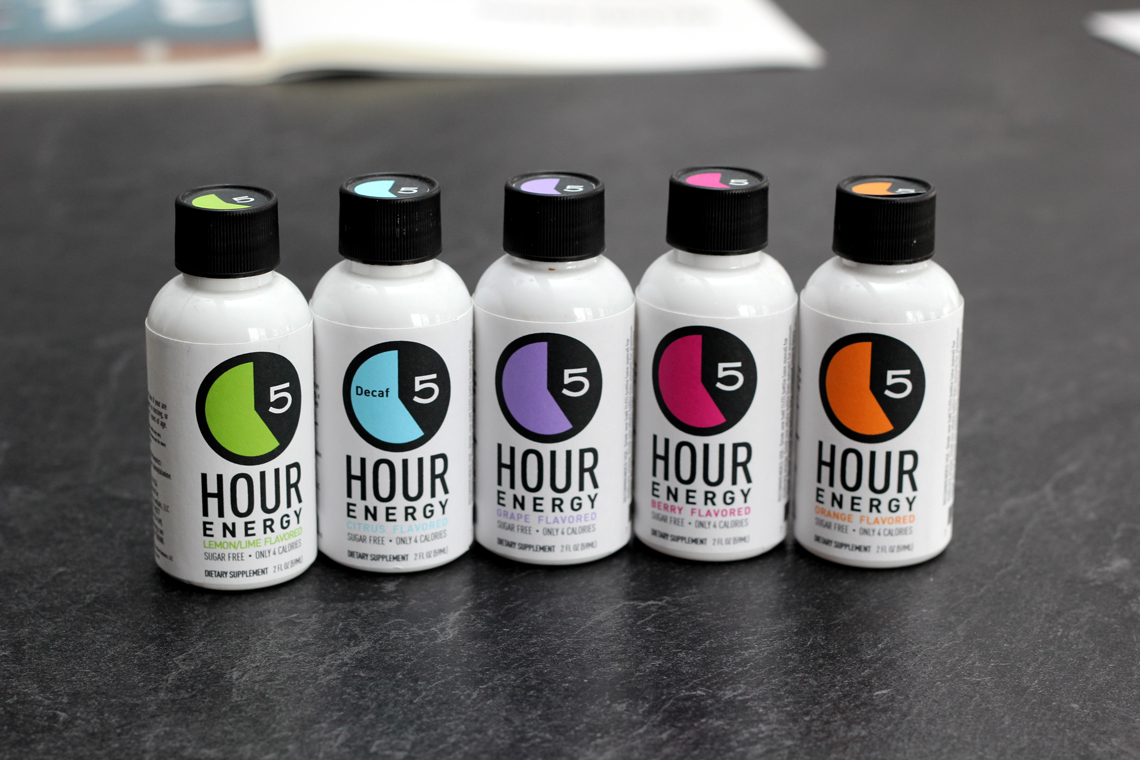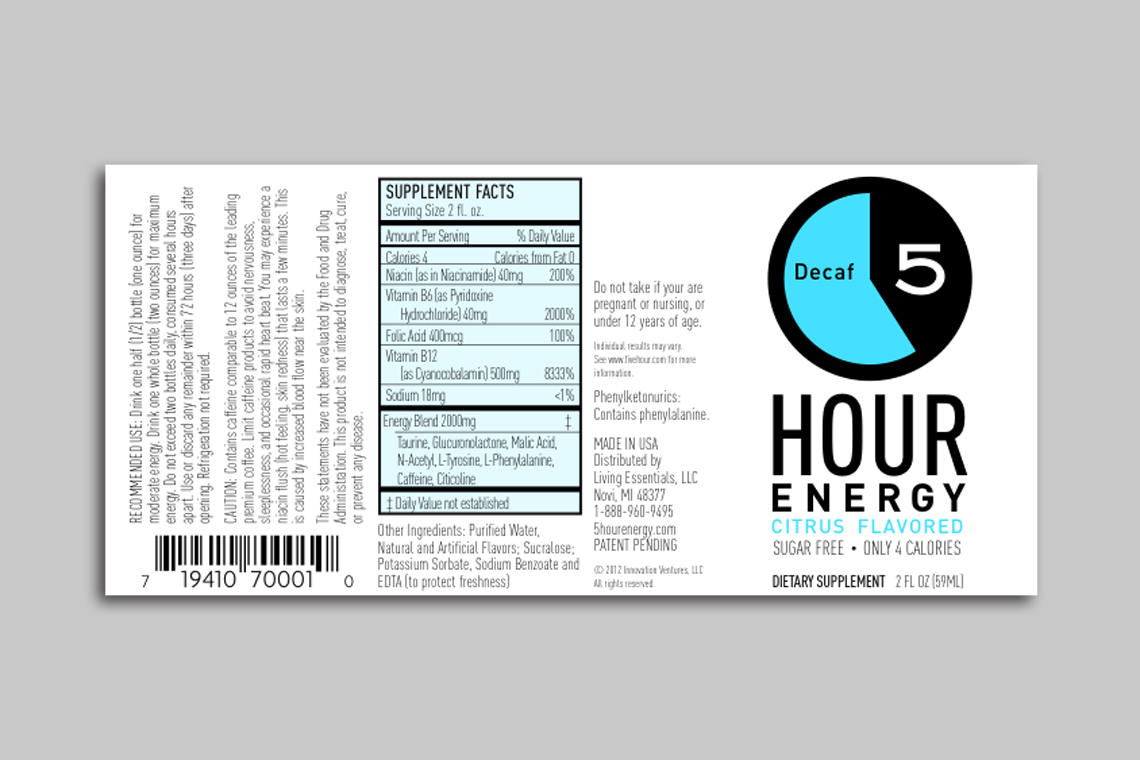 Bar Characters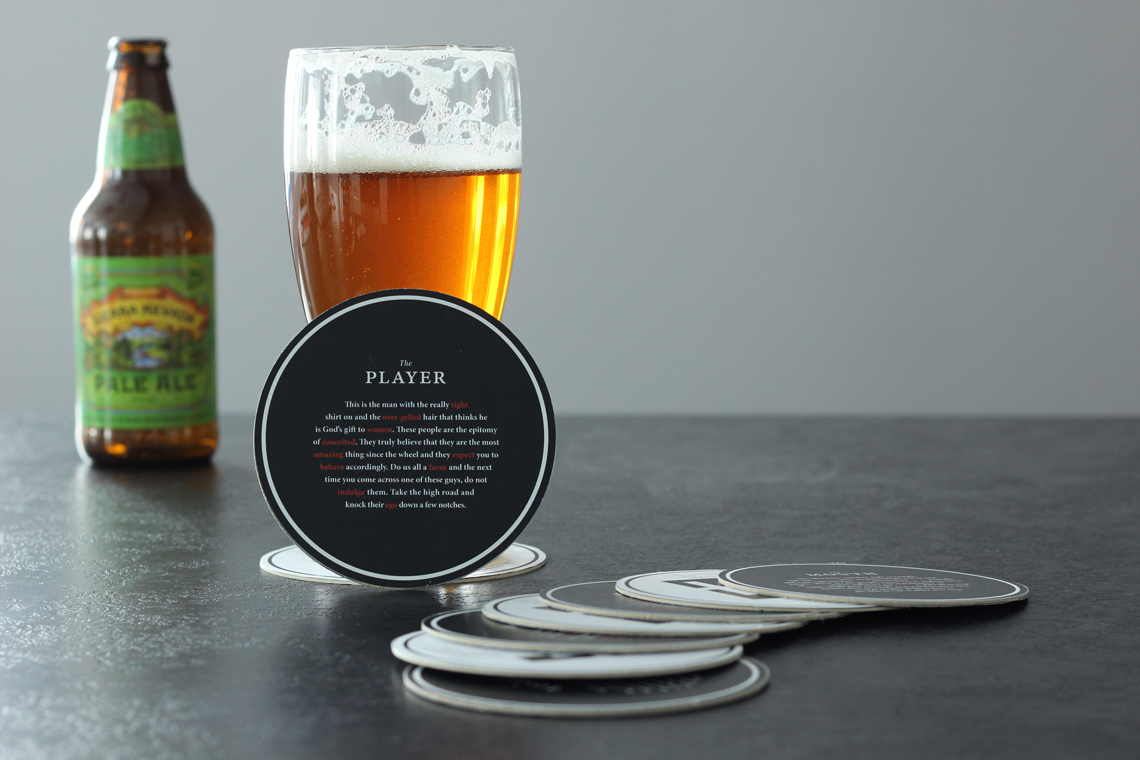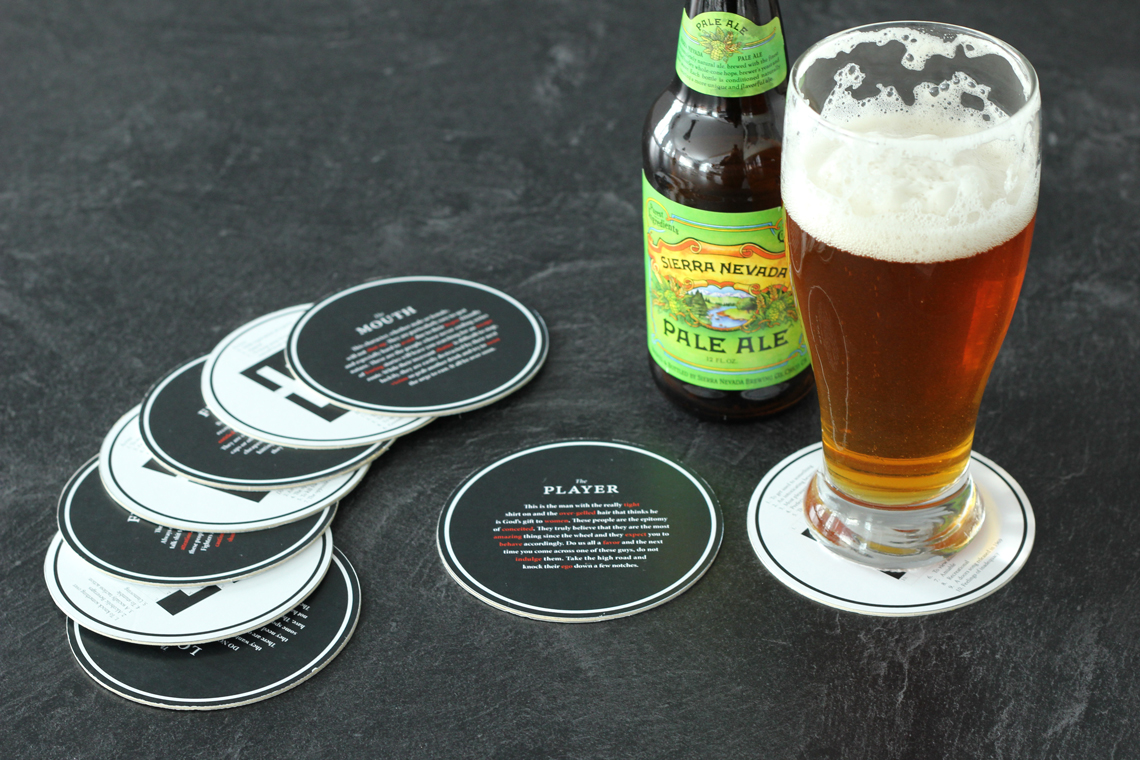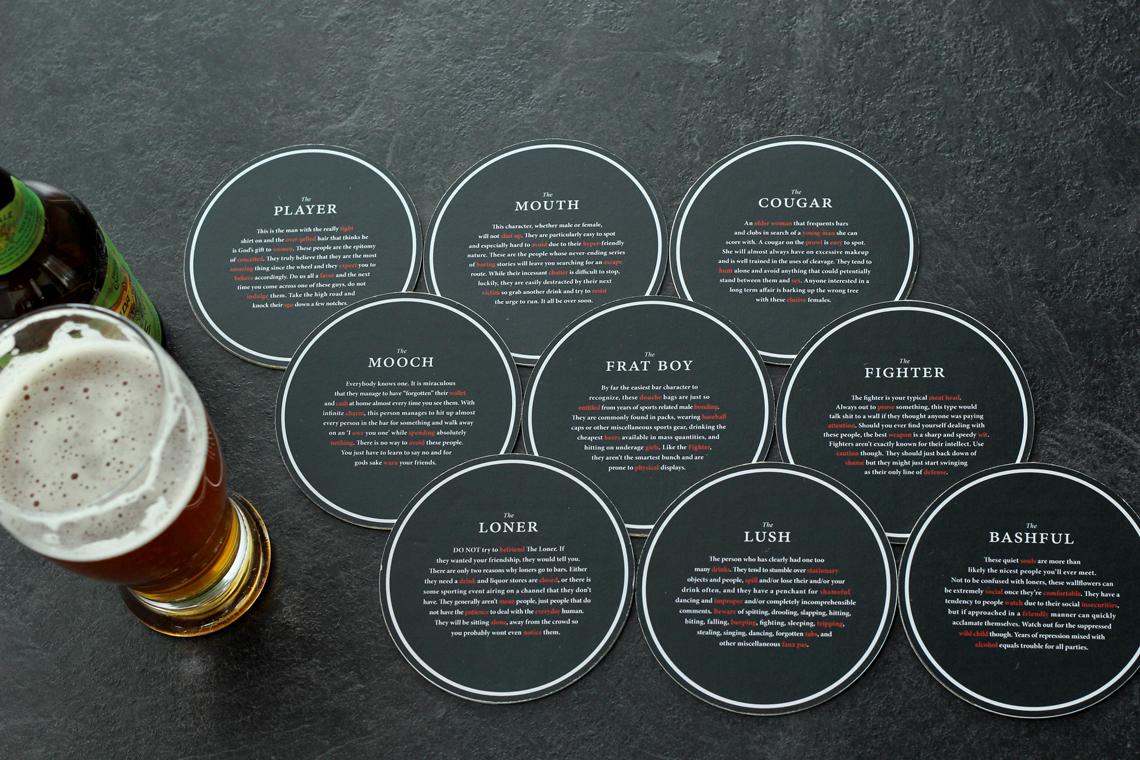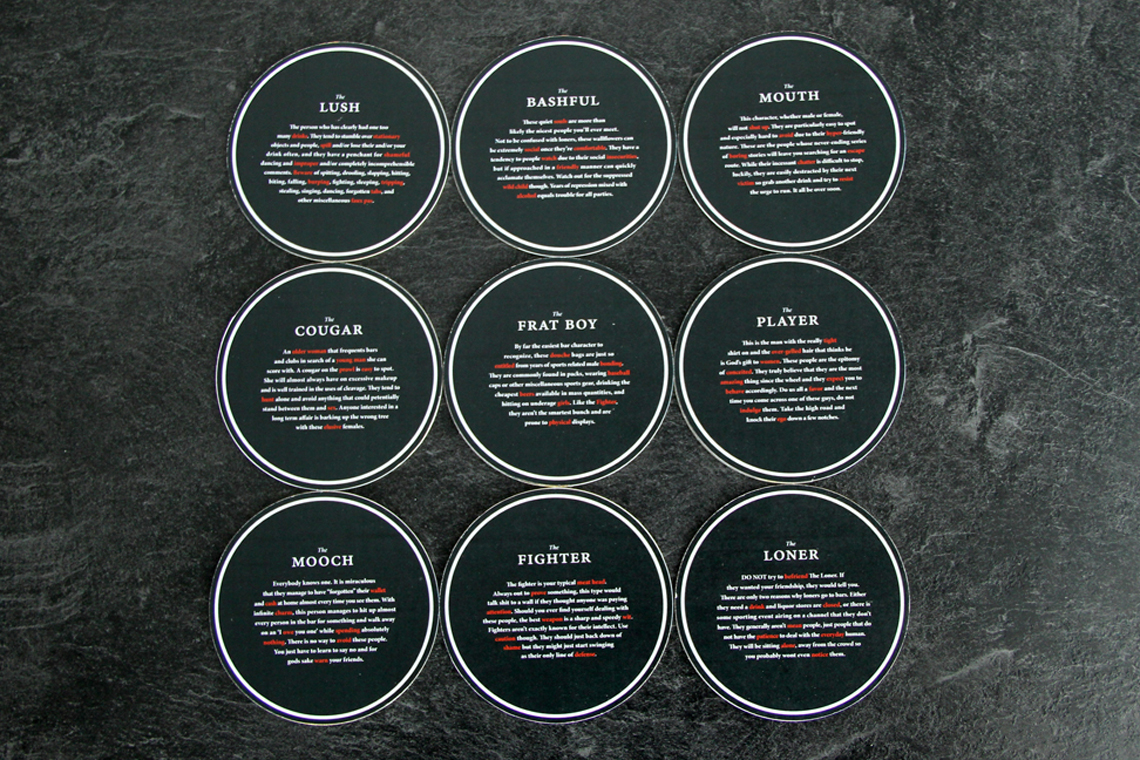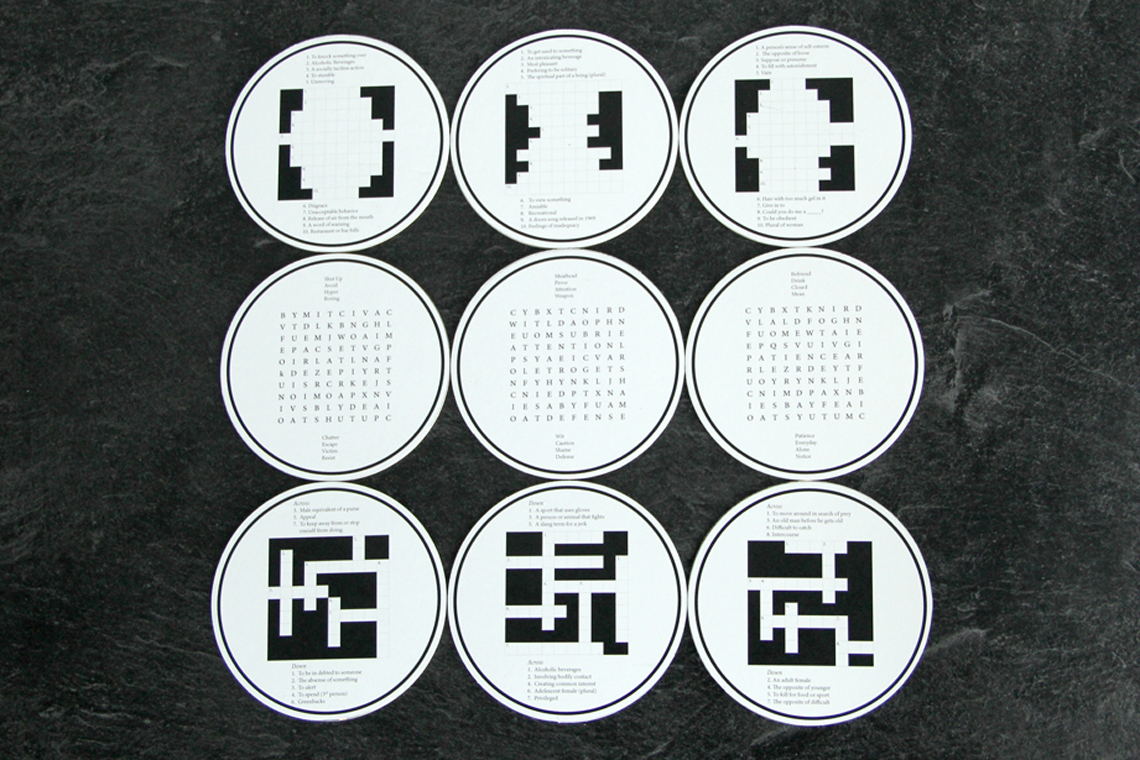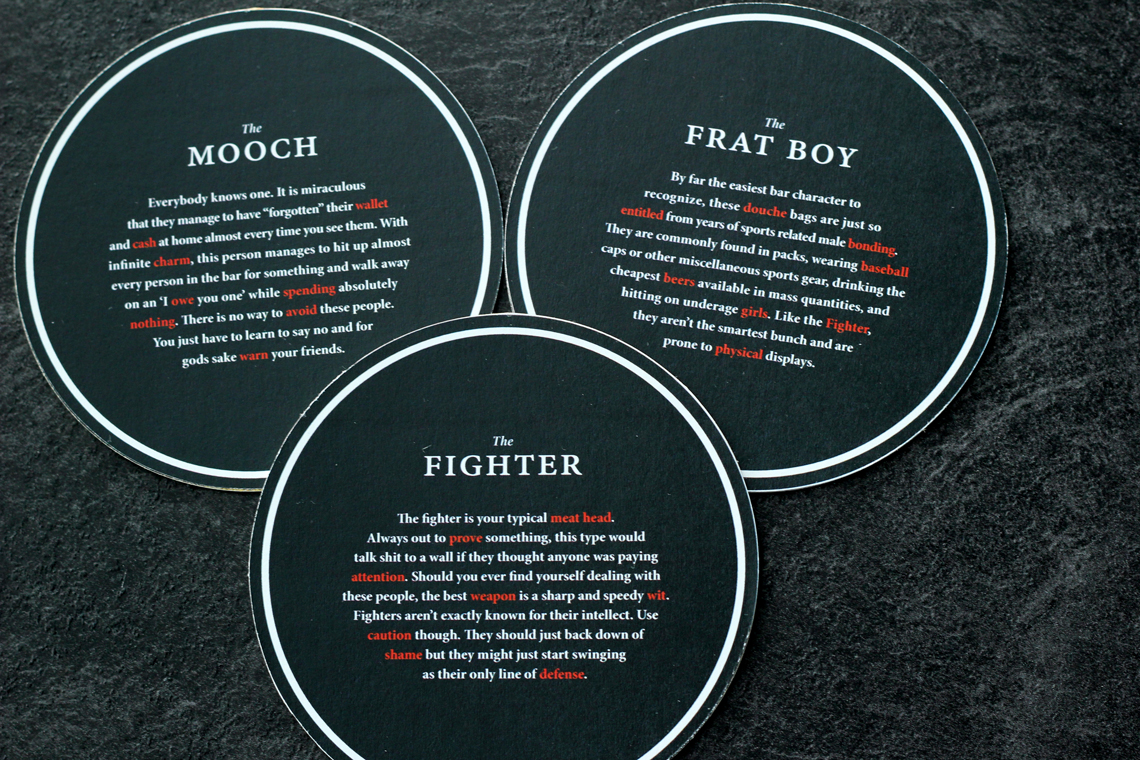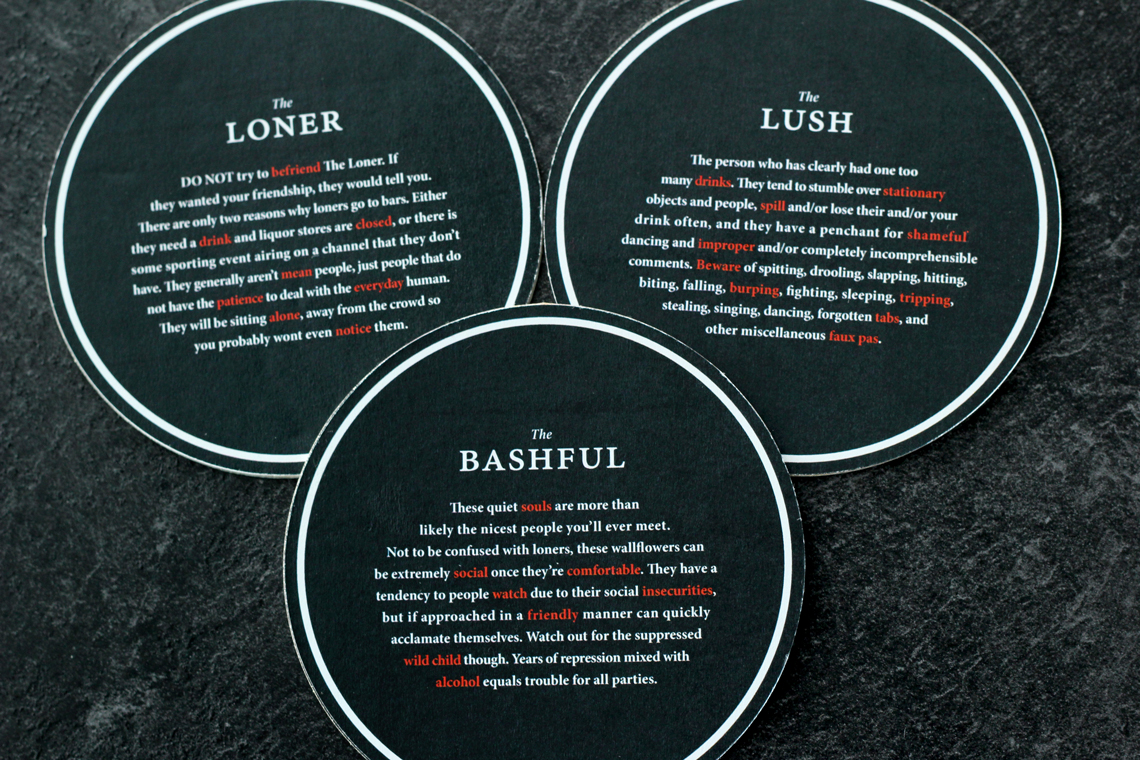 Habitat for Humanity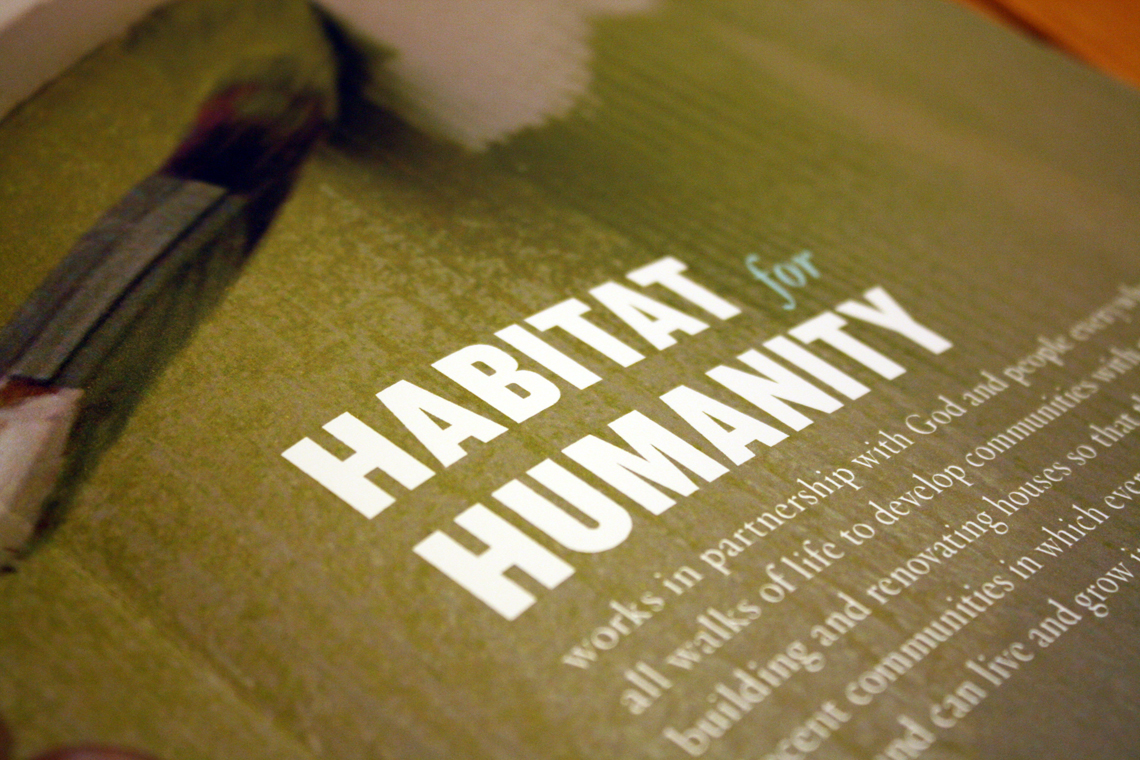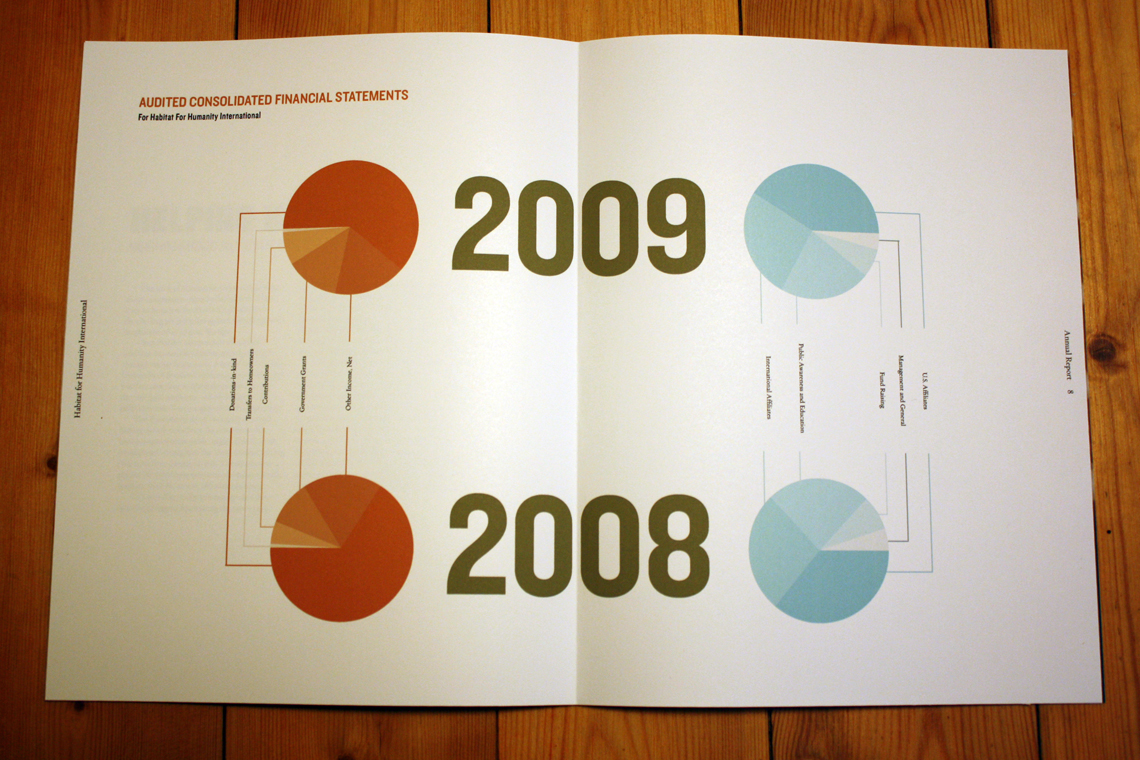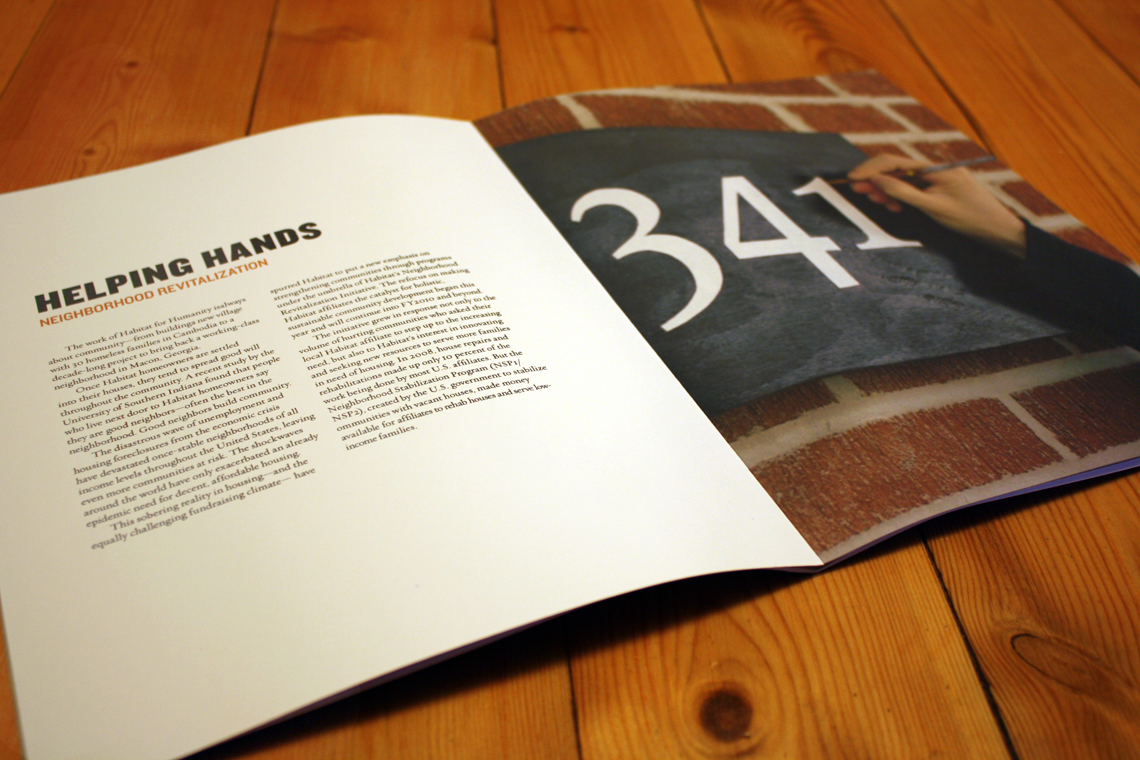 Mickey's Diner