Paint the Town Red
Each summer Park Square Theatre holds an event to kick-off the start of the new season and promote single ticket sales. Fortunately located next to a farmers market and strategically timed during the lunch hours we were able to reach out to a whole new pool of potential customers. Red was the first show of the season and the theme of this event.

The entire staff was dressed in red and helping to run the event.
There was free Italian ice and candy for a hot summer day...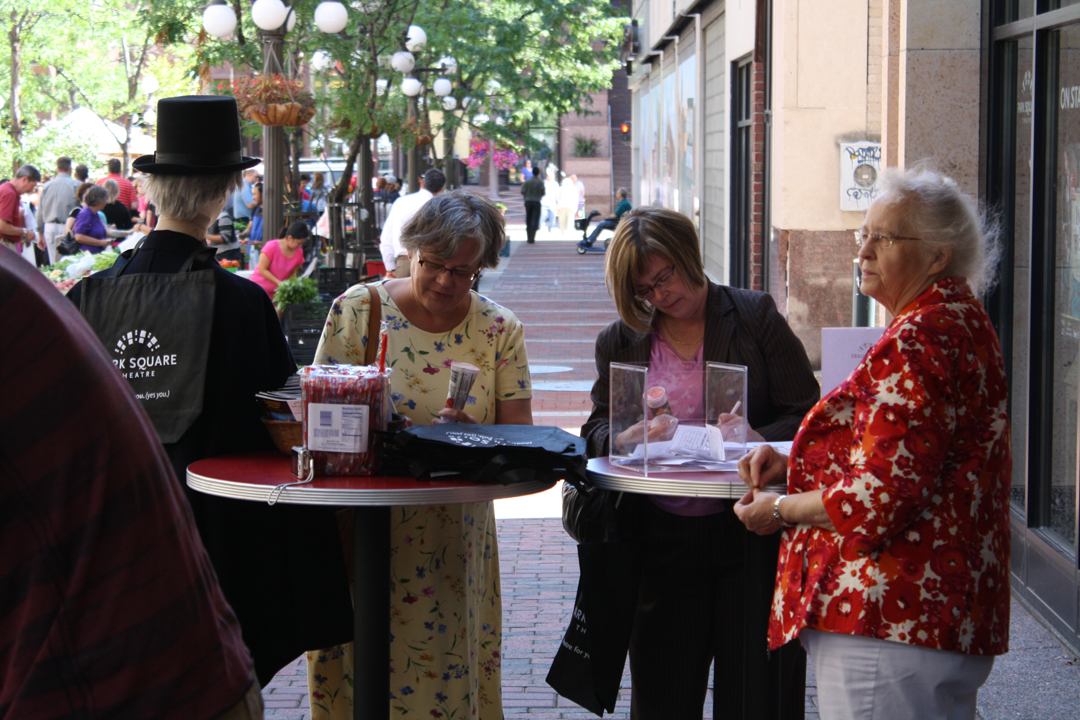 There was a register to win to expand our mailing list...
And just for some added fun and excitement, we came up with paint balloon darts. Black balloons filled with black paint, but find one with red paint inside and win a pair of tickets to any show of the season.
And in interns were certainly having fun running the booth.
We tried to create a splatter free zone...
... but even those in their office best couldn't resist!
The Raise a Glass event was an online development appeal. Rather than sending out another letter, this event was completely driven by social media.
Events